«Petersburg Oil Terminal»
is one of the largest Russian terminals for transshipment of petroleum products in the Baltic region, a modern specialized transshipment complex and the largest stevedoring company of the Big Port of St. Petersburg.
The terminal provides services for transshipment and storage of petroleum products.

COMPANY'S MISSION
Meeting the needs of exporting companies in a reliable and high-quality service for transshipment of a wide range of petroleum products
Petersburg Oil Terminal provides a high-tech process for receiving oil products arriving by rail, river, motor transport and shipping oil products to ships, bunkers and tankers.

Together with partners, the company will help organize the delivery of petroleum products from the plant to the final consumer.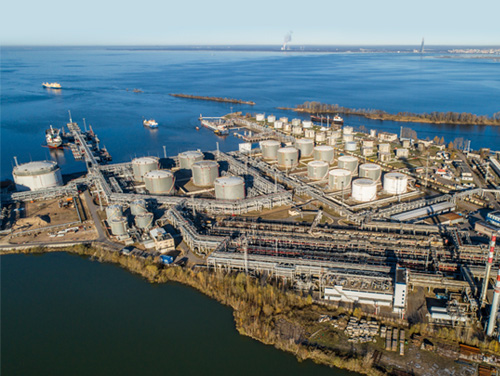 Petersburg oil terminal in the figures::
24
years

AGE OF COMPANY.
FOUNDED AT THE 16 JUNE OF 1995
38
ha

TERMINAL AREA.
Is located in the southeastern part of the Gulf of Finland
12.5
mln tons per year

TOTAL THHROUGHPUT
Results:
Cargoflow, ml tons
- dark
- clean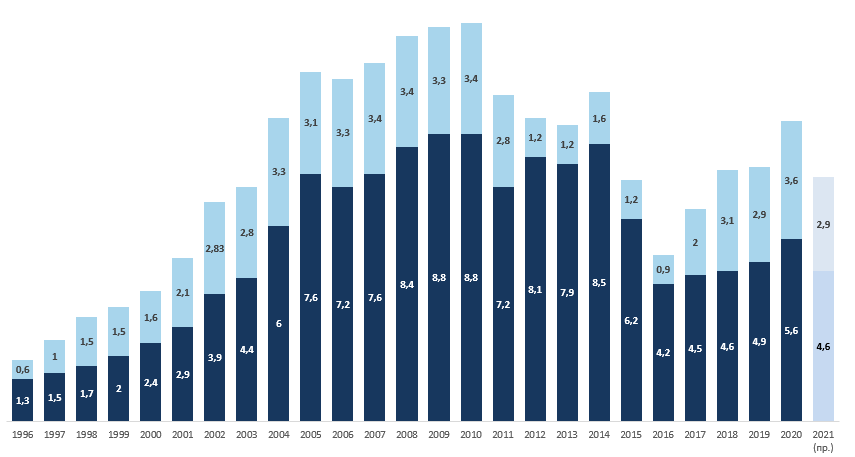 See also: